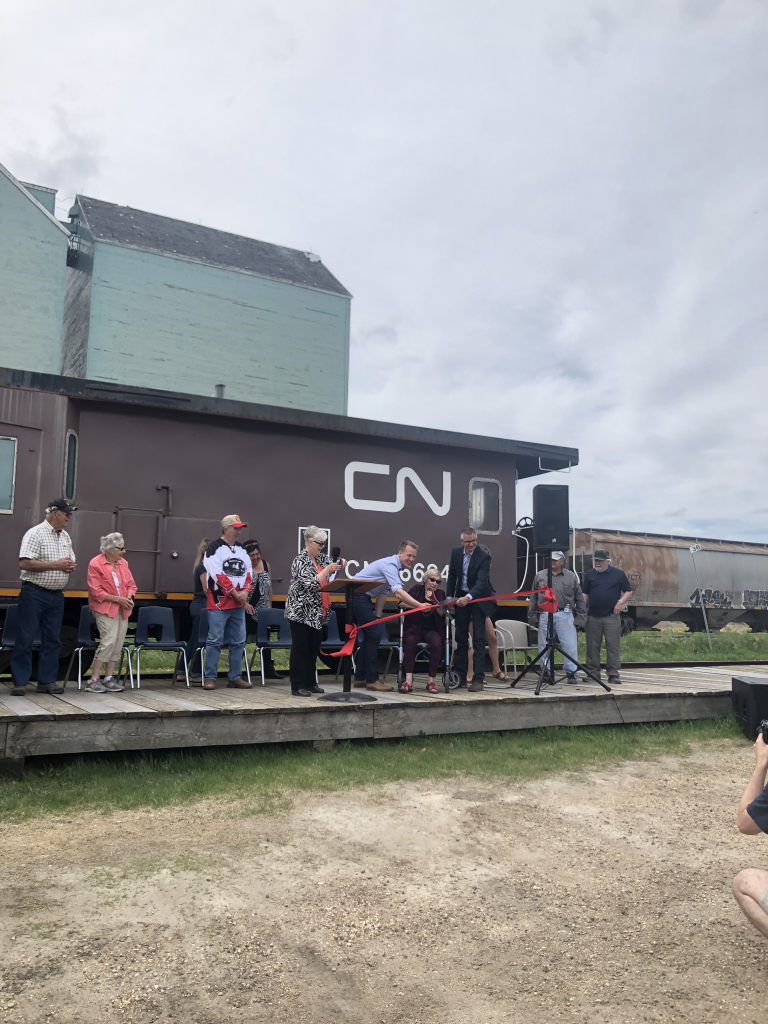 Last month, our founder, Tegan travelled to the northern Alberta town of Sexsmith for its ribbon-cutting ceremony. It symbolized the commencement of the restoration process for the town's last standing grain elevator.

Grain elevators were once a prevalent feature of the prairies. Sexsmith once had as many as nine elevators and served as the grain capital for the British Empire from 1938 to 1947.

However, these iconic symbols have been rapidly diminishing from the landscape, making them one of the National Trust for Canada's Top 10 Endangered Places. In fact, there are only four grain elevators remaining in northwest Alberta from that era, with the Sexsmith elevator said to be the only elevator with a chance for survival.

On Saturday, June 1st, the last grain elevator in Tegan's home of the Peace County Region was saved from extinction. The restoration will begin with re-shingling the elevator's roof. Because anyone who grew up in farm country knows, "If you save the roof, you save the building". It is expected to take about three months.

You're probably thinking, "That's great, but what does this have to do with real estate development in Edmonton?"

Well, grain elevators hold a very important place in the hearts of those at Ocheller. They are the inspiration behind our Signature Series. Their resilience, simplistic beauty and Albertan symbolism inspired Tegan to design homes that are authentic to the Canadian lifestyle, without compromising quality, sustainability or innovation.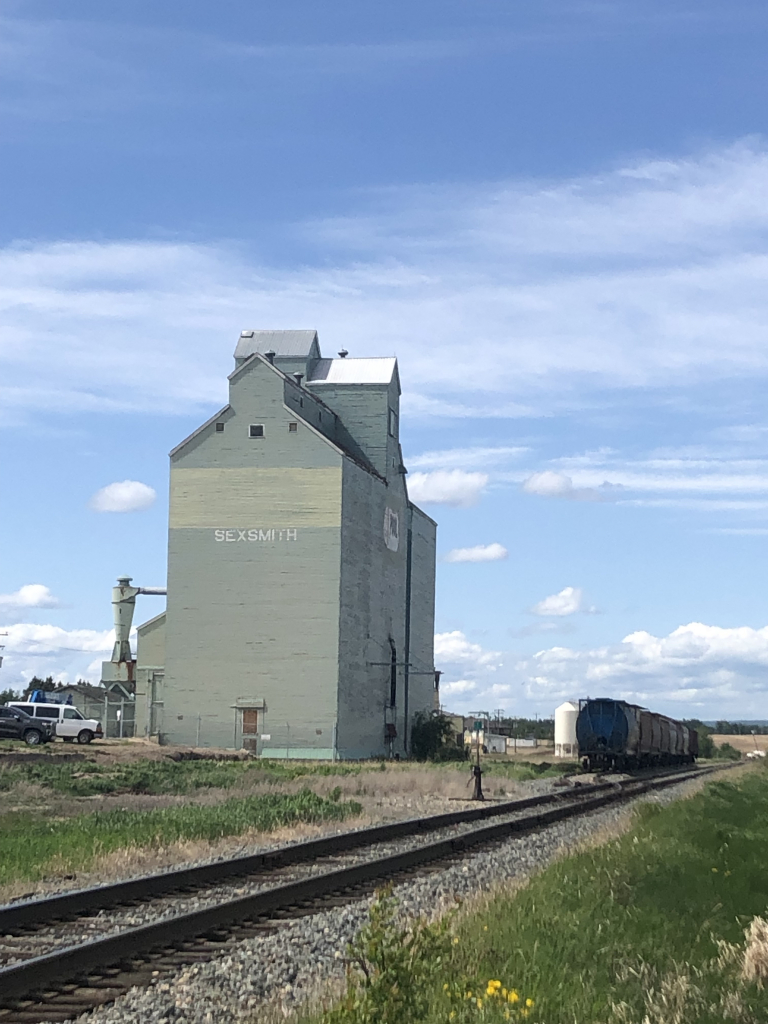 The importance of preserving grain elevators runs deep in Tegan's family. After the people of Sexsmith voted against using taxpayer dollars to preserve the elevator, the Sexsmith and District Museum Society created the Elevator Preservation Committee to help with the preservation process. One of the committee's members is Tegan's aunt, Lynda Drysdale.

Along with other dedicated volunteers, the Drysdale's have been working tirelessly to preserve the grain elevator; a cornerstone of our collective history.

It takes a community to build a community, and we couldn't be more proud to be joining the people of Sexsmith in preserving this iconic piece of their community, and an iconic piece of Canadian history.