Welcome to Ocheller! We're thrilled that you're interested in our available housing options, and we can't wait to welcome you to the community of Thoughtful Living.
Currently, we are offering ready-to-own homes in the communities of Blatchford and King Edward Park. One of these options is a part of our Signature Series, and the other is a part of our Limited-Edition designs. Which one is which, and what do these terms mean? Allow us to explain.
Nest8 in Blatchford: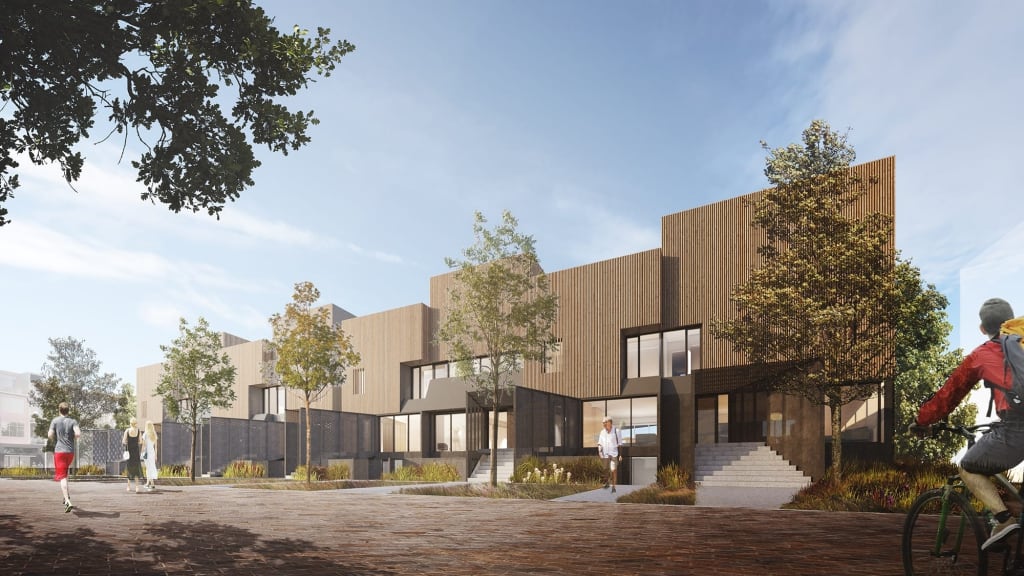 Nest8 in Blatchford is a part of our Limited-Edition designs.
As the name suggests, this means they are a one-of-a-kind housing option that will not be available at any other time or place. These eight units will be the only ones of their kind. Once they are gone, they are gone.
Nest8 in Blatchford are eight townhomes designed by the award-winning architects, 5468796 Architecture Inc. We asked 5468796 to design their take on an authentic Canadian home. Given their award-winning designs, renowned reputation and true innovative vision, we knew they were the perfect choice to design Ocheller homes in the community of Blatchford.
The overwhelming response we have received from the community further confirms we made the correct choice.
Due to the high volume of interest we have gained as builders in Blatchford, we wanted to emphasize the limited nature of these designs.
Nest8 has a build time of only eight months, with a completion date set for early 2020. Our unique building process is so refined, we are able to streamline our process to build sustainable, quality homes in a fraction of a typical build timeline.
Nest8 homes will be built to best suit the needs of the homeowner without compromising our sustainable design practices.
Located across from a new local brewery, the Growlery, Nest8 are Limited-Edition homes designed by a Canadian architect, built by an Edmonton builder, and tailored specifically for you.
These eight homes are now, and will forever be the only ones of their kind. Don't miss out, sign up for our mailing list to be the first to know about exclusive details on how to own your Ocheller home.
Rowley in King Edward Park: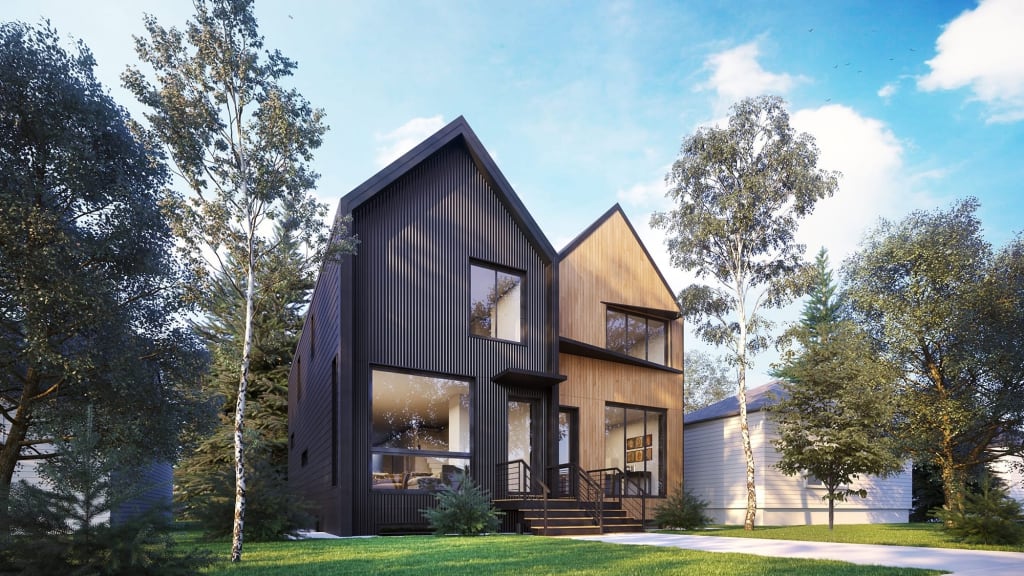 Rowley in King Edward Park is part of our Signature Series.
The Signature Series is our take on genuine Canadian living, and just like our homes it's here to stay. We wanted our designs to be a true representative of what it means to be Canadian. With our roots stemming from the prairies, we started looking at structures that have been a constant motif in our history. The answer became clear: the grain elevator.
Inspired by this iconic symbol of the prairies, Rowley is a semi-detached home built in the quiet, mature neighbourhood of King Edward Park.
As with all of our Signature Series homes, Rowley was inspired by a prairie town of the same respective name. The town of Rowley's grain elevator is a staple in this town's unique story, and we knew it was the perfect choice to represent the first of its kind for Ocheller.
Stay connected with Ocheller through our blog and social media channels to learn more about the unique stories behind Nest8, Rowley, and all our future home designs.
Welcome to Thoughtful Living. Welcome to Ocheller.
---