You've seen the exterior of Nest8, and now its time to take a look inside…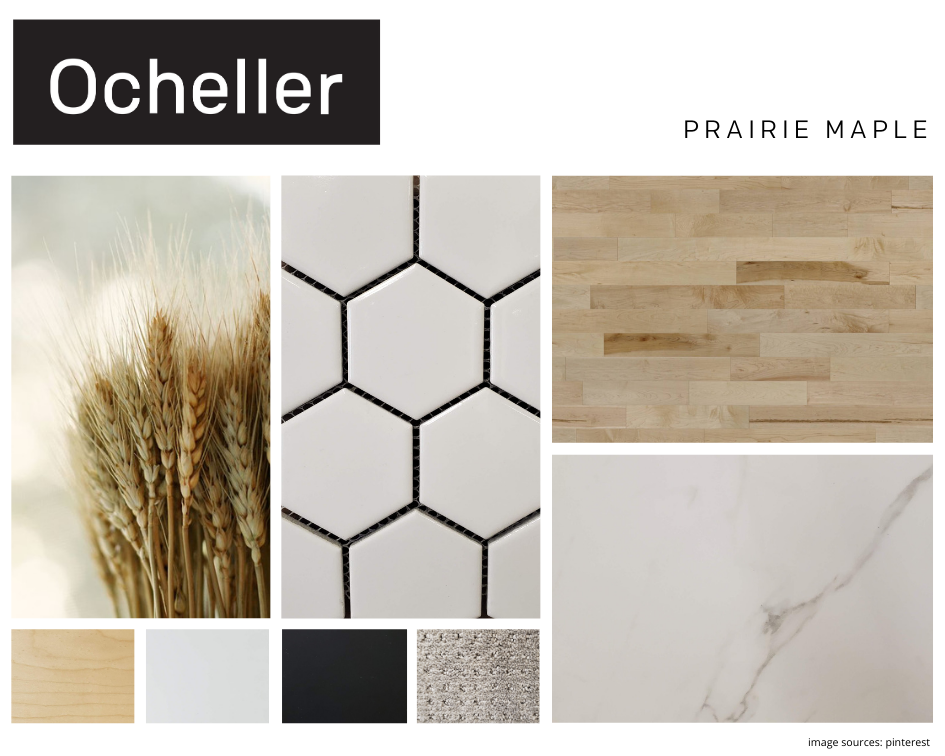 Prairie Maple is a classic use of black and white, with a breath of fresh air. With the light and bright colour palette, the black accents are eye-catching and are a pleasant surprise. Maple flooring is the perfect way to highlight all the natural light that comes into Ocheller homes.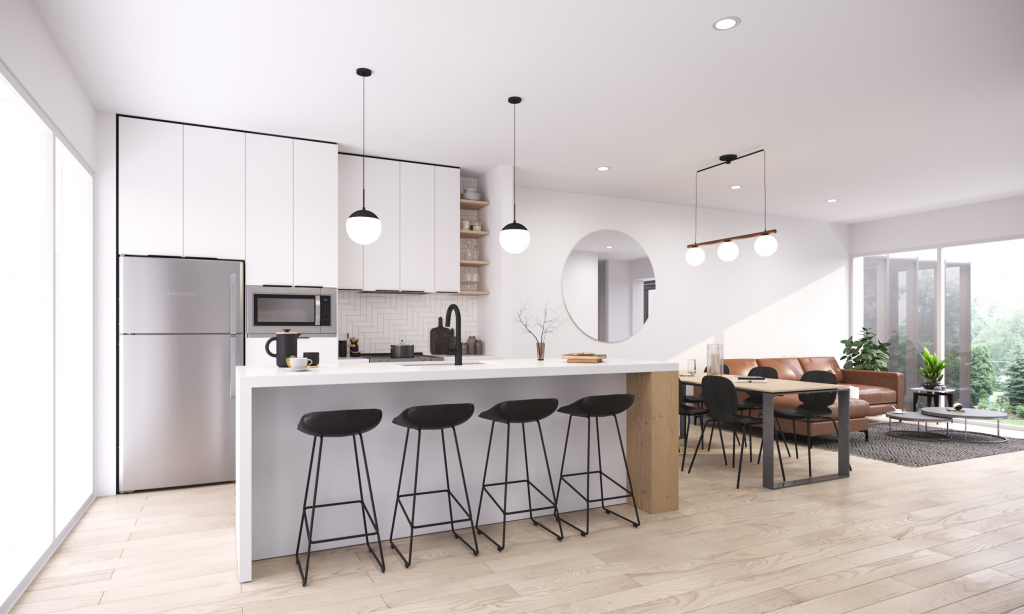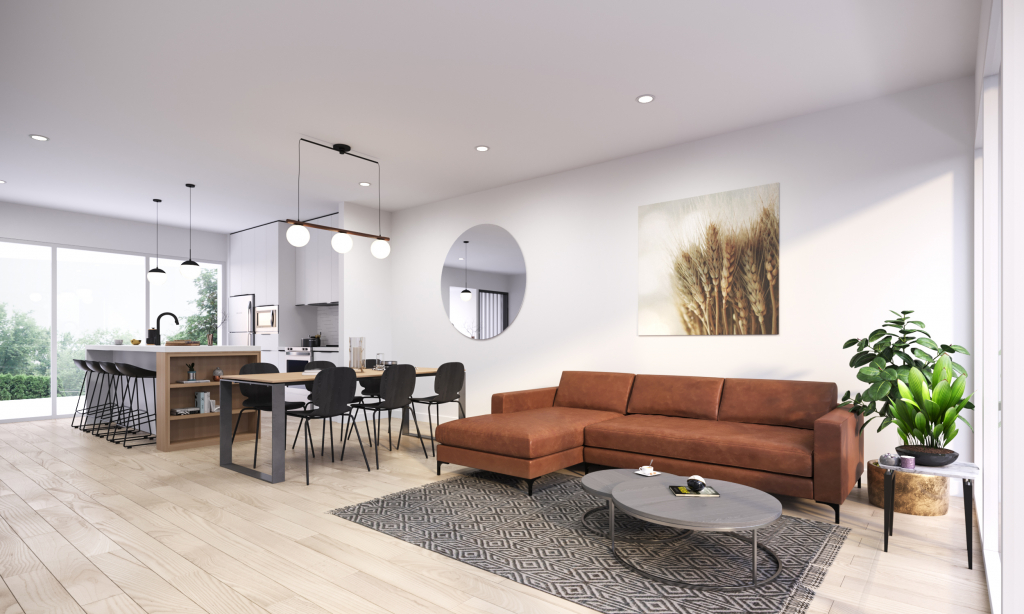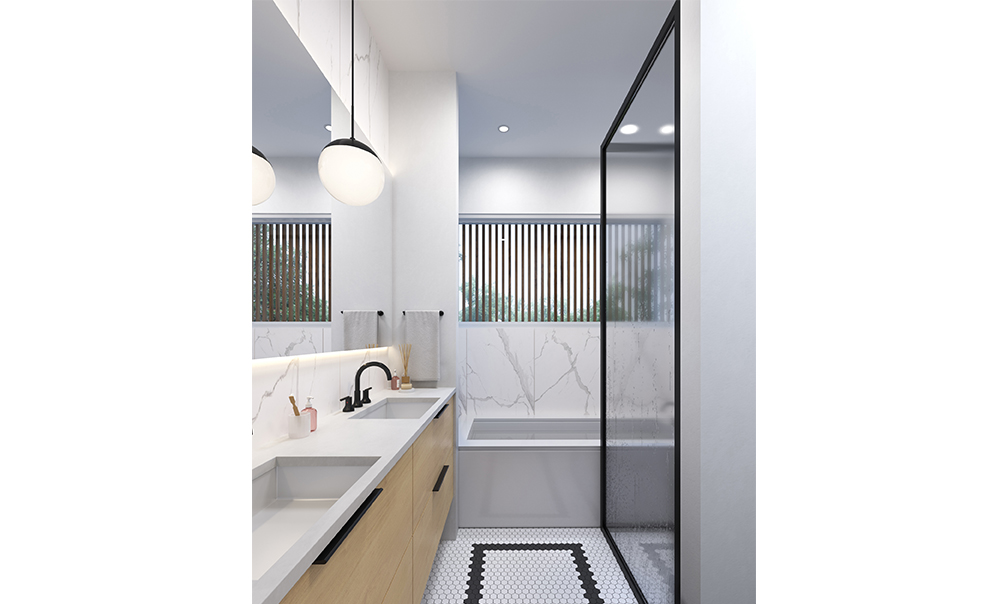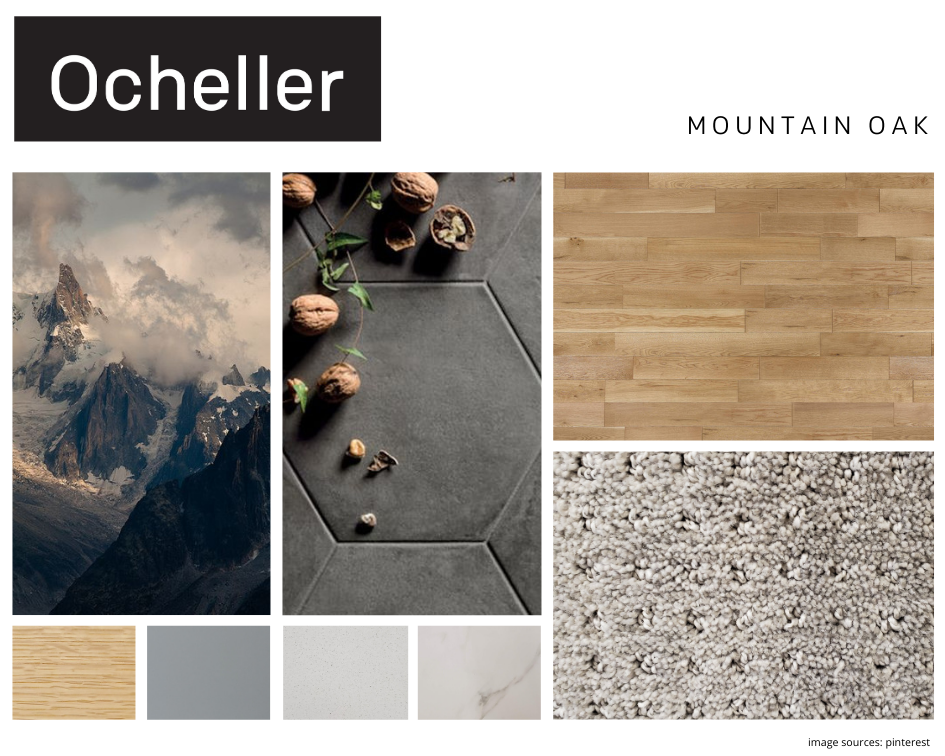 This design brings in cool tone greys that remind you of the crisp mountain air, but by bringing in the oak hardwood floor and beautiful, plush carpet, it adds a cozy warmth to the design.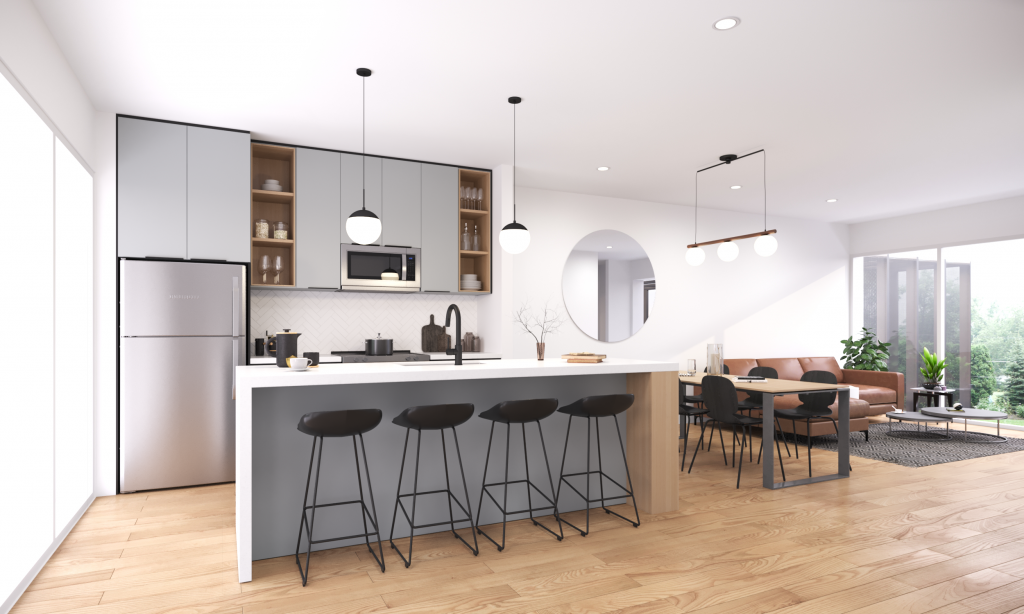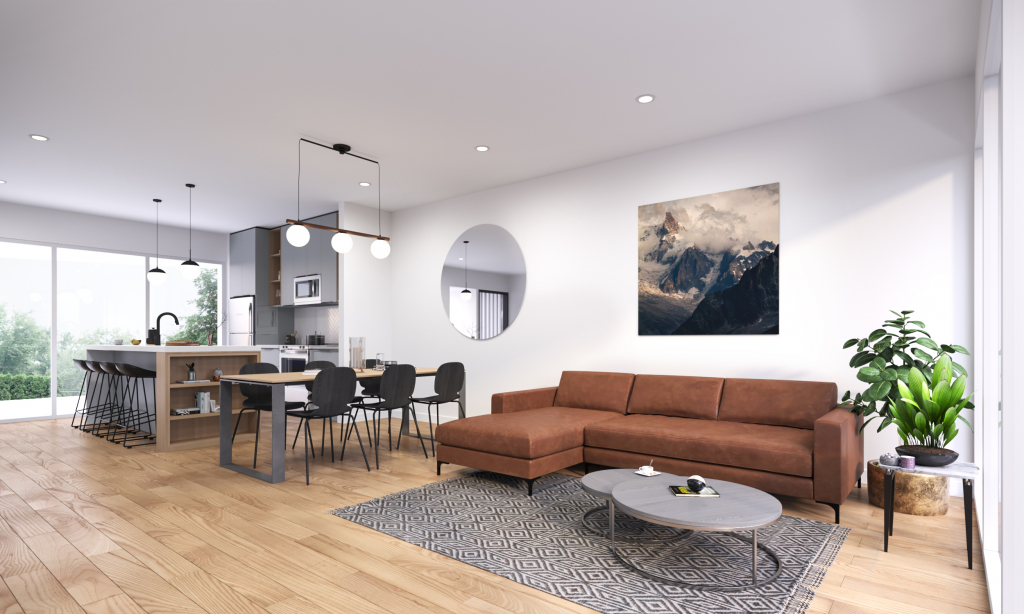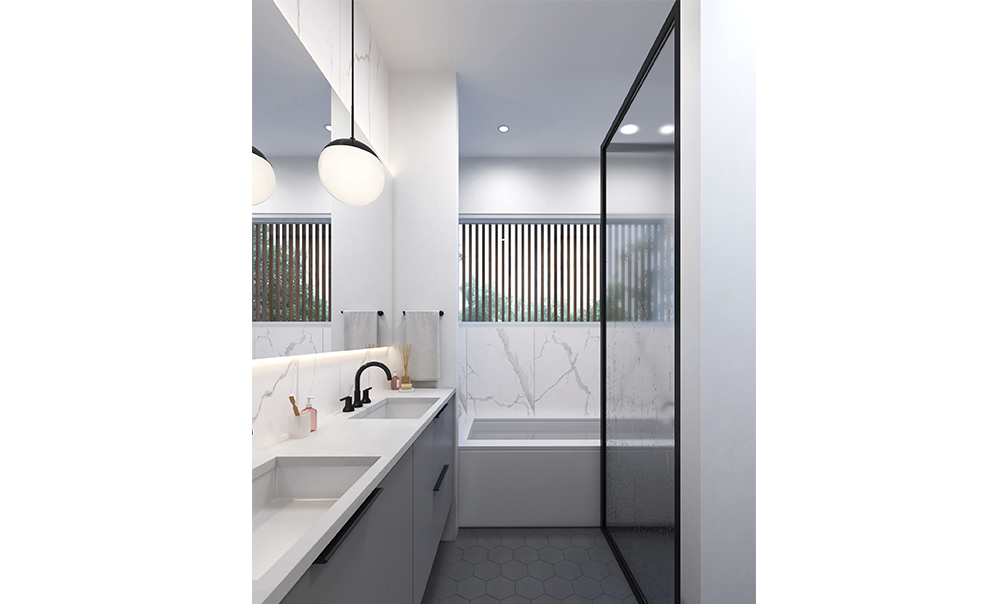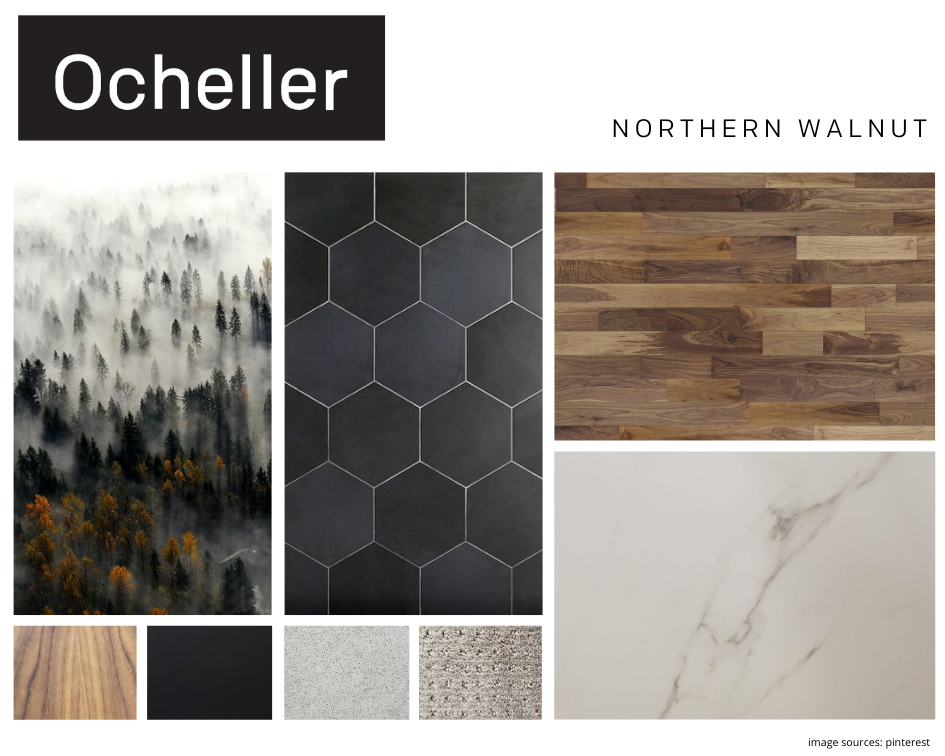 The Northern Walnut design is rooted in deep, warm and rich finishes. The walnut floor, literally, sets the stage for the use of sleek black millwork. To soften the look, we have added in smoky whites and greys.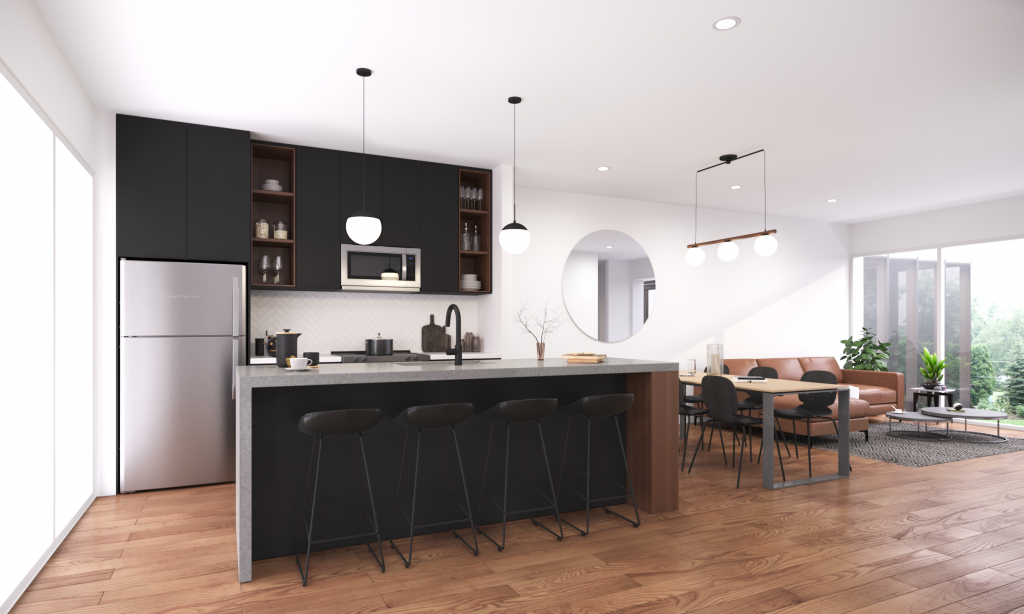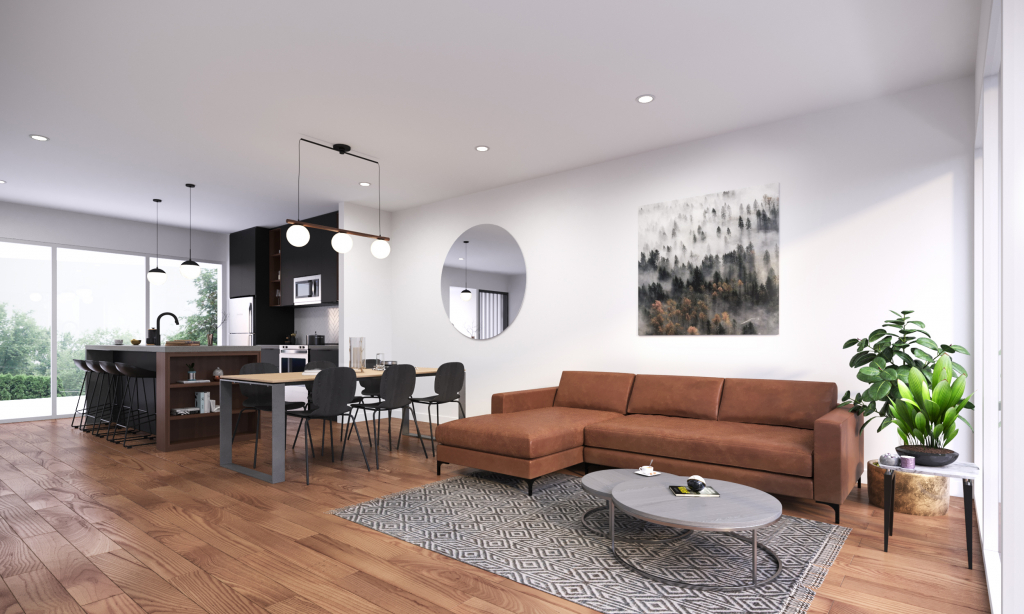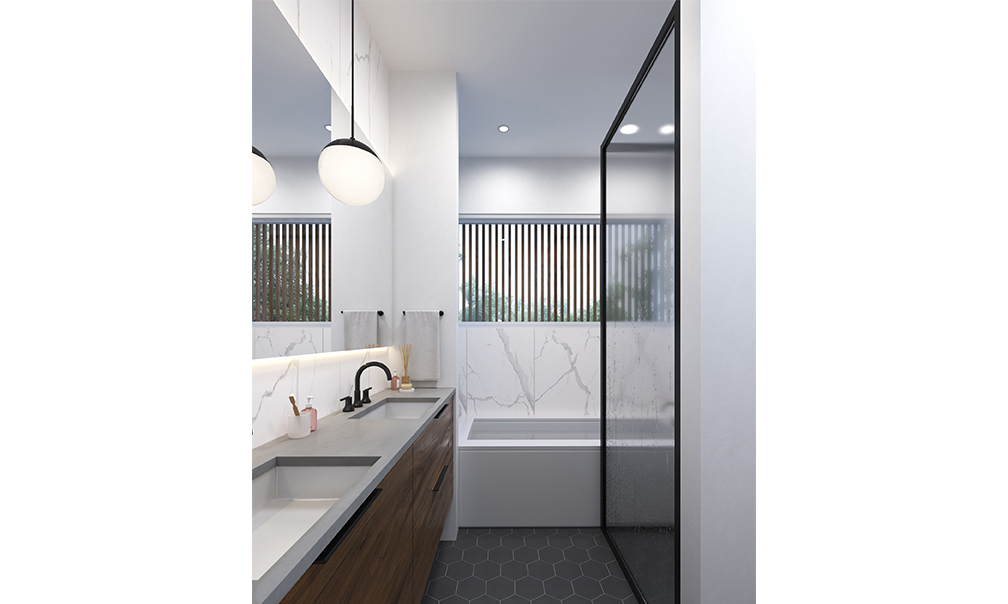 Do you see yourself in a Nest8 home, or are curious to hear more about them?
Contact us via email (info@ocheller.ca), phone (780-669-0369) or come visit us at one of our upcoming open houses (link below).
https://www.eventbrite.ca/d/canada–edmonton/ocheller/?page=1
We would love to hear your feedback on these designs and your favorite part of the Nest8 interiors!
-The Ocheller Team